Talking Turkey
Beltsville Small White - a little turkey with an almost-forgotten, big part in our food history.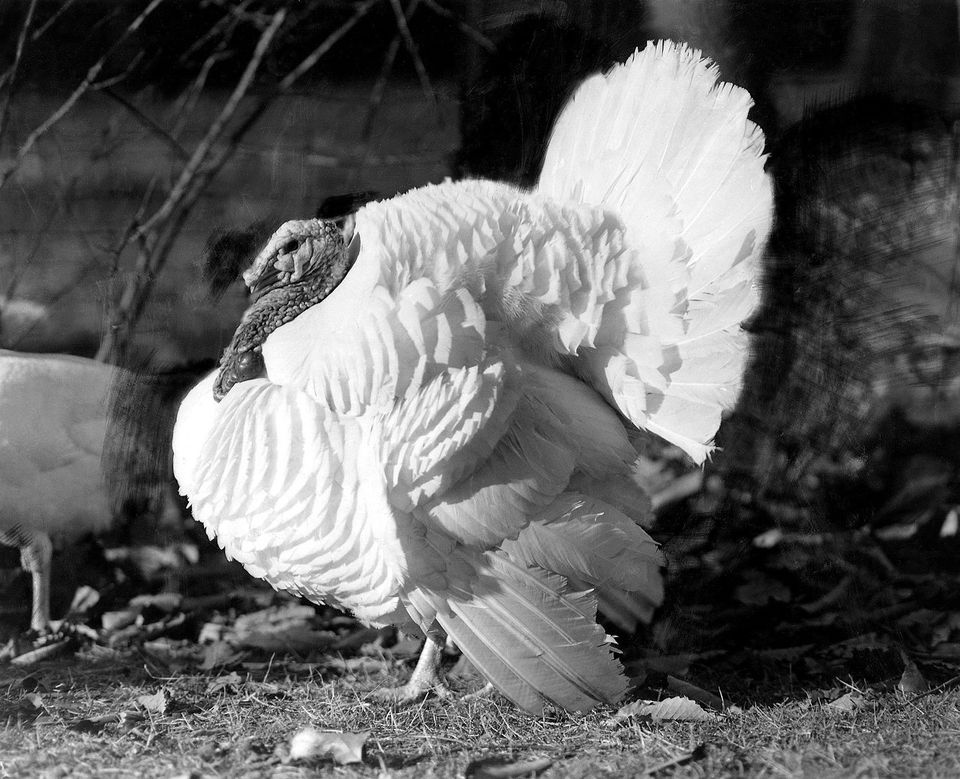 Interesting fact:  In 1954, Americans ate nineteen million of a commercially-raised meat bird - more than a quarter of all turkey they ate that year - a bird that is, today, listed by The Livestock Conservancy as Critically Endangered: The Beltsville Small White turkey.
It's a story of a fleeting socio-agricultural moment.  There's a lot of historical information online about them, so I'll summarize and if you want to know more, start here.
It started in the 1930's with Americans adapting to smaller households.  They wanted turkeys that fit in their apartment-sized fridges and ovens, and they wanted more white meat.  Enter a selective breeding program in Beltsville, Maryland, at a USDA facility, that over 7 or 8 years arrived with the Beltsville Small White after starting with birds of eight different turkey breeds, including wild turkeys.
By the mid-1950's, the Beltsville's short flight peaked and began a rapid descent when restaurants, factory farms and large-scale food processors answered the demand for more breast meat, more slices, and faster.  The Broad Breasted White turkey took over, and persists as the predominant turkey consumed in North America today.  By the 1970's, the Beltsville Small White was almost extinct.
Broad Breasted White turkeys cannot reproduce on their own, so they are artificially inseminated.  Poults pile on up to 40 lbs in 3-1/2 months.  They can't fly.
I'm not one to pan factory meat farms.  I've long been a customer.  If we tried to feed the world on heritage, pasture-raised meat we'd have a lot more vegetarians.  Or, we would treat meat as a rare treat (but don't eat turkey meat rare... just eat rare turkey meat)!
So what has all this got to do with Oak Creek Forest and Farm?  This year, we are adding turkeys to our poultry adventure, and the Beltsville is, for us, the obvious choice to complement our dedication to the Chantecler breed of chicken.  They're great, they're interesting, the breed needs help, and it's a challenge.  Perfect!
Yesterday (April 22, 2022), I met Gillian Jenkinson to receive our new flock: six Beltsville Small White poults. Gillian is recognized as breeding excellent examples of Beltsville Small White turkeys, and we are pleased to be starting with some naturally hatched poults from her farm near Brockville, Ontario. In late May, we'll add another group of Beltsville's from Dan and Heather Newman's farm in Kincardine, Ontario, which are from the same exceptional lineage as Gillian's, previously stewarded by JoAnn McCall of Cirrus Hill Farm, not-so-coincidentally the same two farms that continue to curate the lineage of Chantecler that we enjoy here.
These poults can already fly up to inspect the odd creature bringing them food, and are quite amiable, curious little things.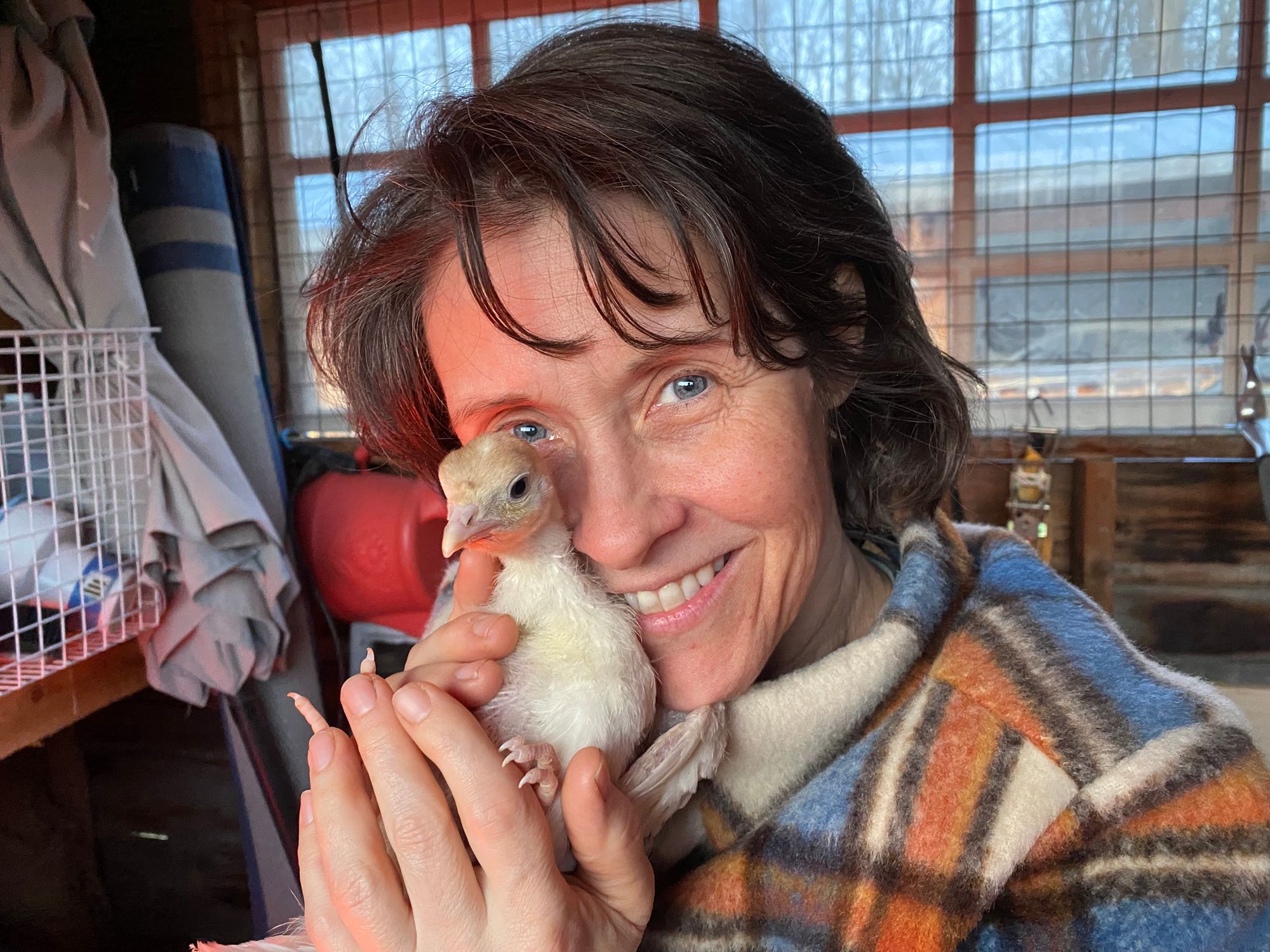 ---
Thanks for reading.  Send me an email anytime. You can peruse other musings of this wannabe farmer from the homepage, or click on my picture, below.