Camper Coop
We had a lot of fun building this mobile coop.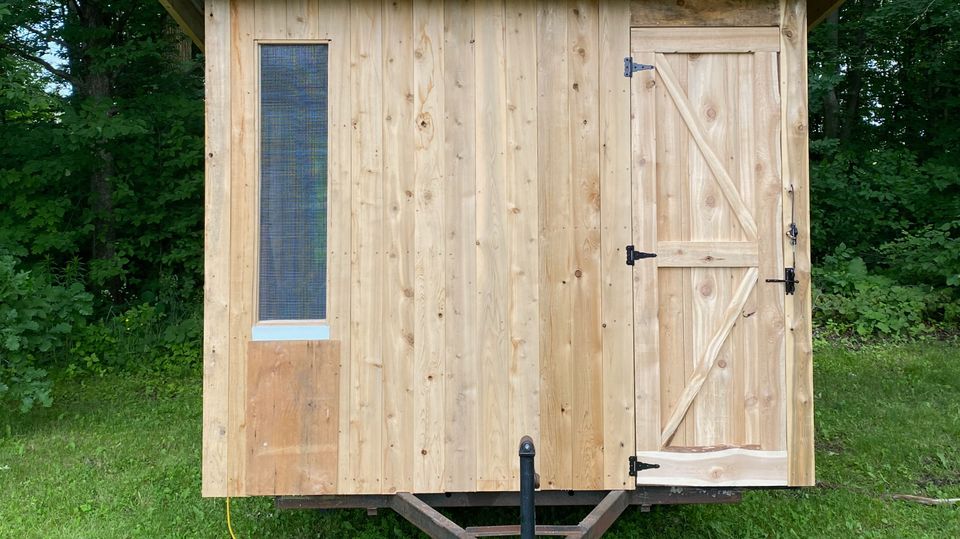 Well, it's finally here, minus a few finishing touches: the long awaited Turkey Camper Coop, with highway rated chassis, six-inch lift kit, and an 18" wide body mod.
The building of this mobile coop started two years ago when my neighbour came home with an old hardtop tent trailer.  It was beyond repair as a camper, but the frames on these are fantastic foundations for other projects as they are built for safe highway towing of a substantial load.
The partially-stripped down chassis rolled into our yard when my neighbour's spousal use-it-or-lose-it deadline was exceeded. I was very excited, finished stripping it down, and ordered some chassis paint to match my antique tractor. And, see, that's where things went amiss. I had to wait for the paint and, by then, another project had taken root. The trailer frame was parked, but not forgotten.
Fast forward to this year and the Adventure Farming epic.
We will laugh about this for years, but this challenge has been a doozie. Four new poultry coops built from scratch with a majority of repurposed materials we had (or my neighbour donated). Total bird area = 244 sq.ft. All mobile; one on a trailer chassis.
I don't have much time to write as there are still a few things to finish and then we have to move the birds in! So, I hope you like picture books!
The Camper Coop Build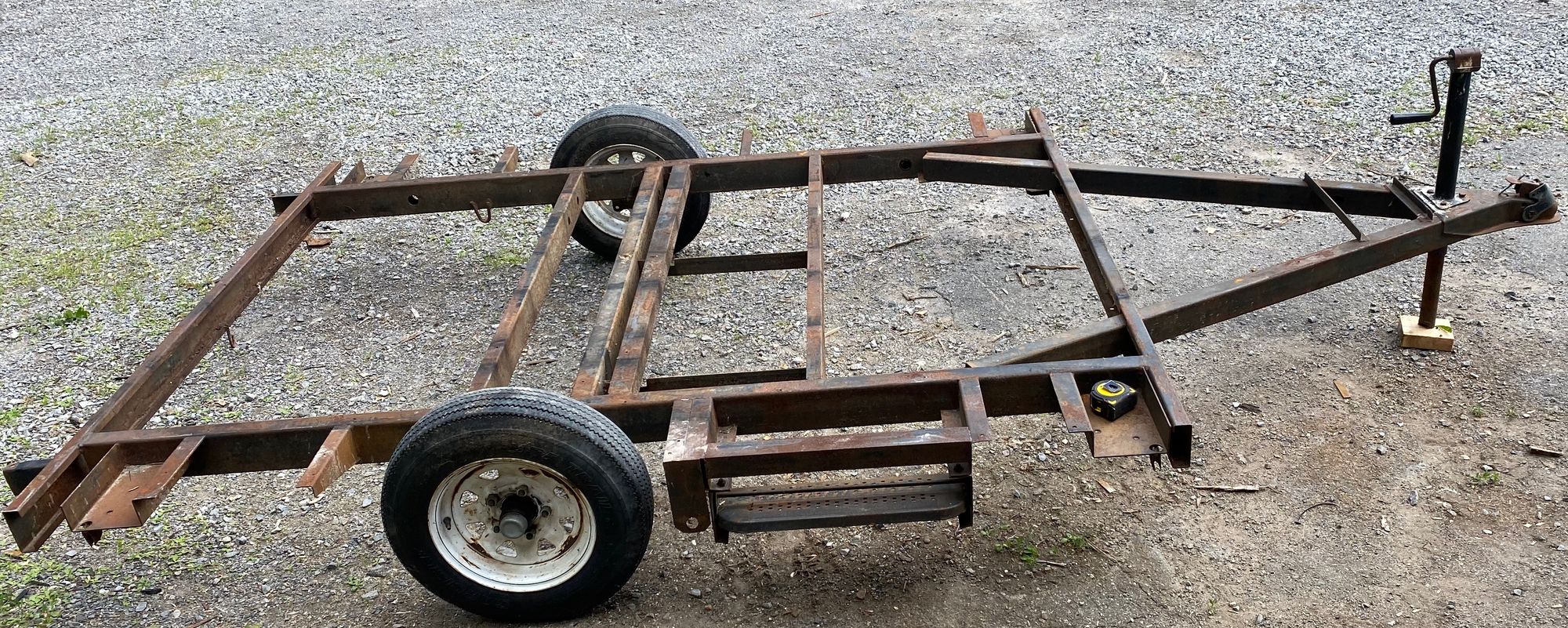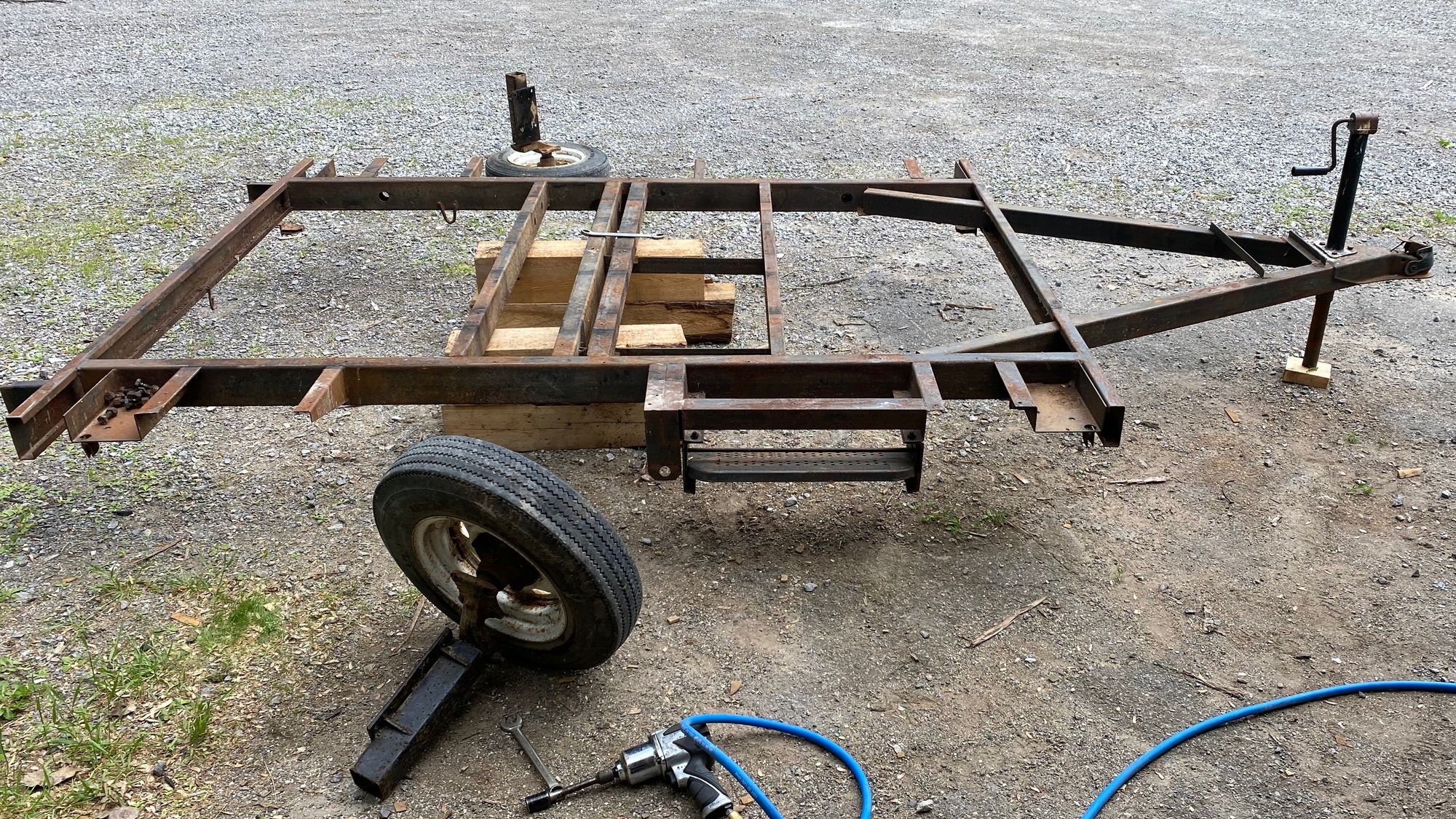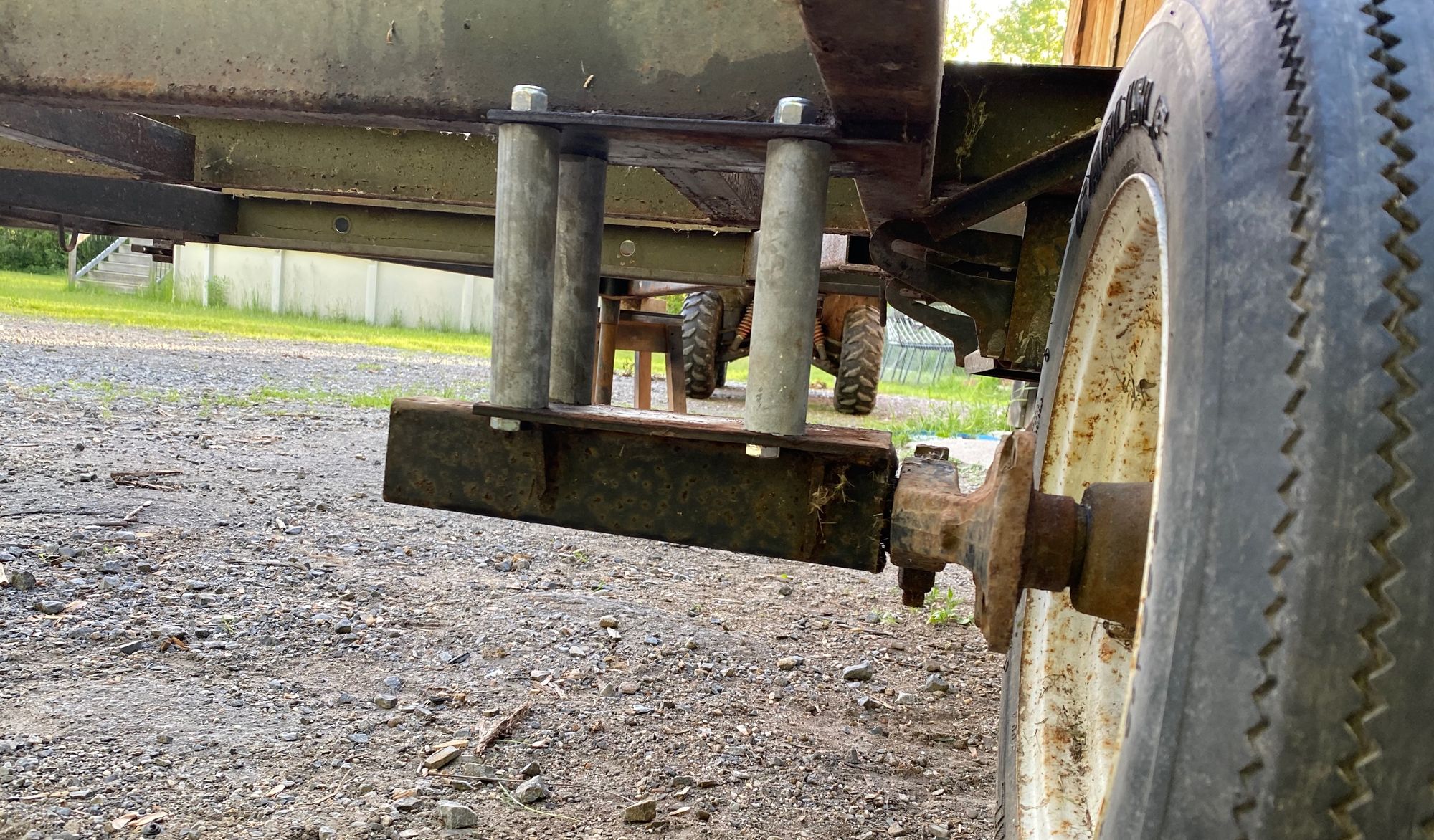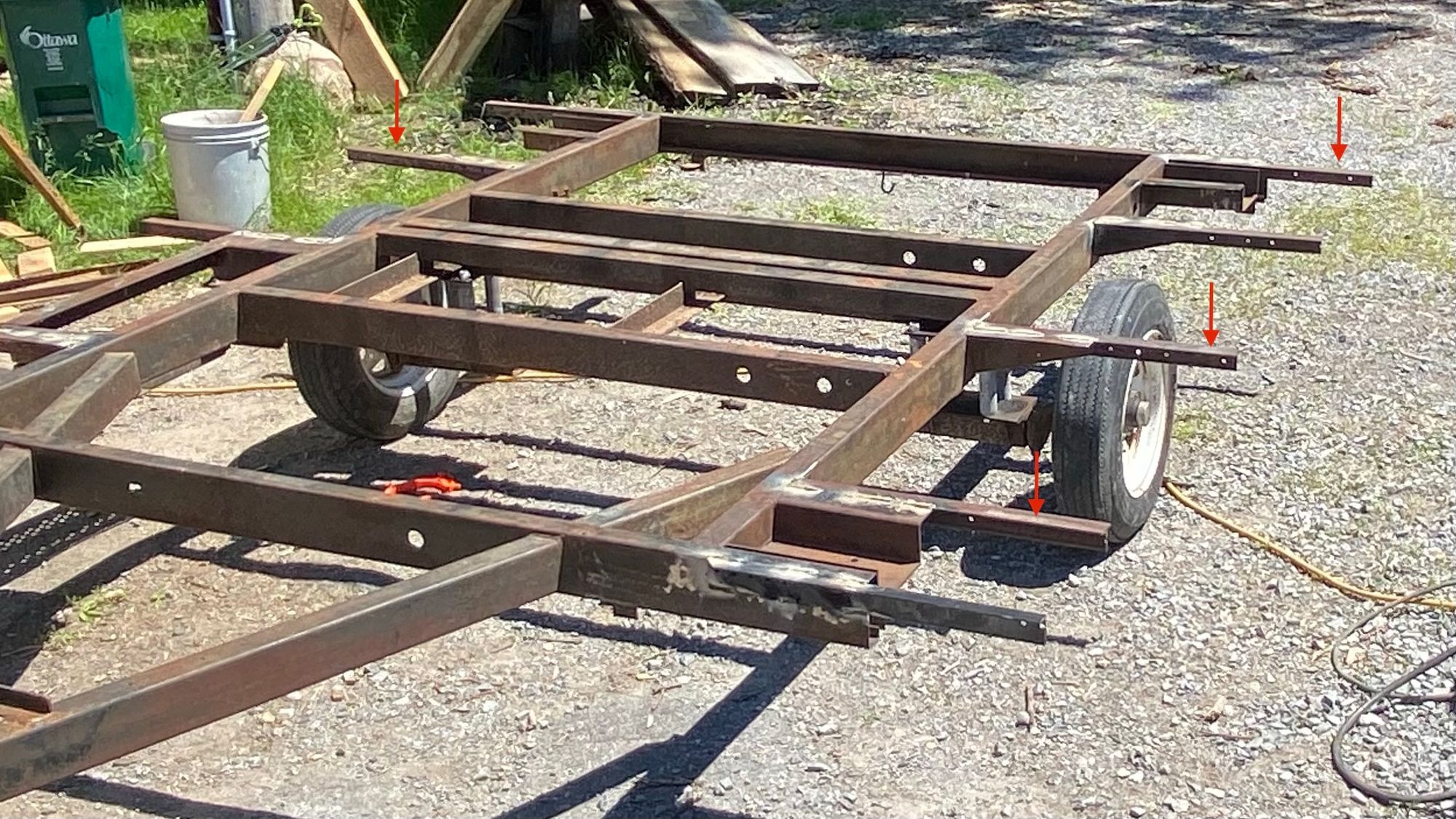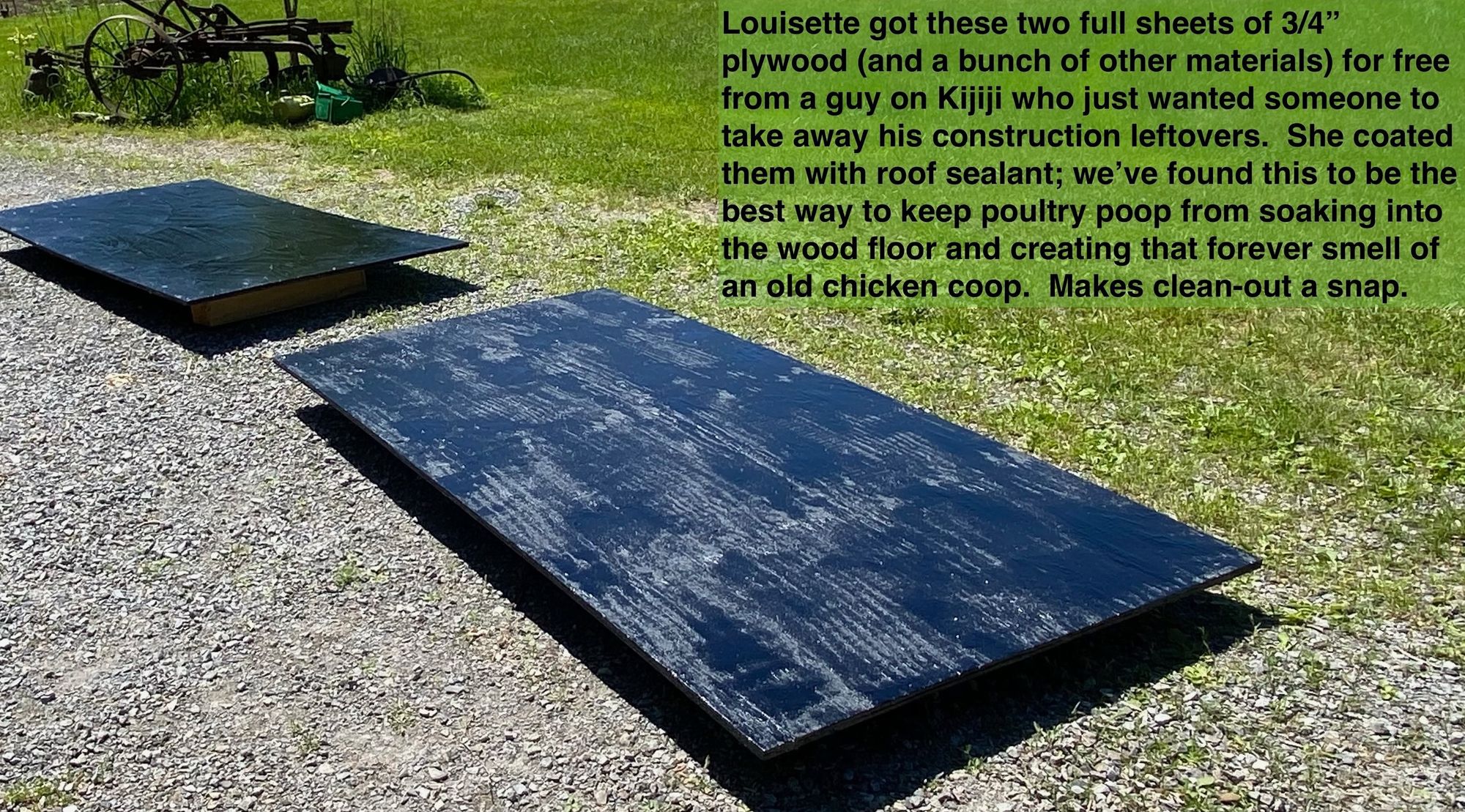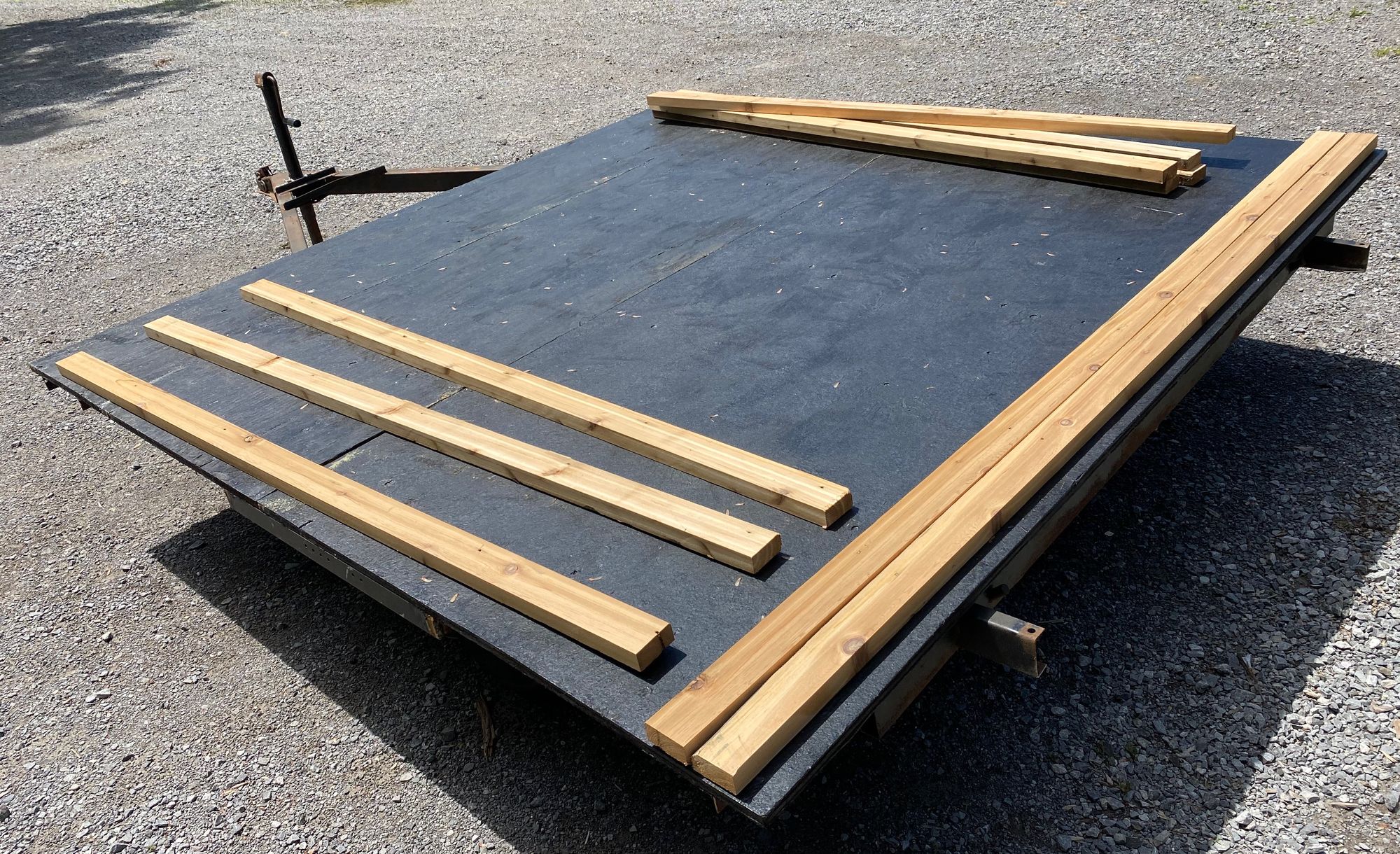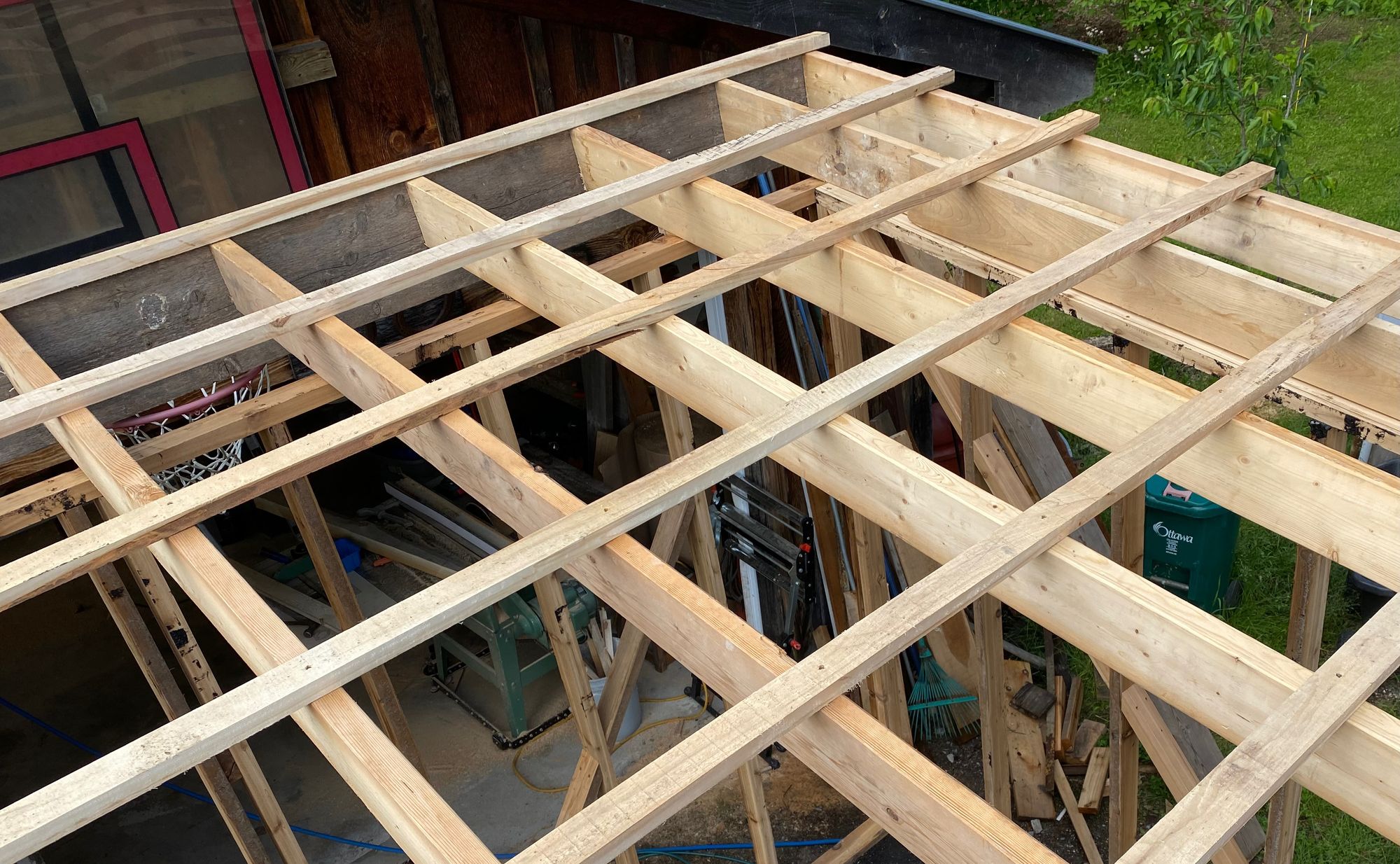 I protested against the 40-min drive to look at a few old sheets of steel, but I was wrong and she was right. We met a great guy who recycles old barns and he had heaps of old steel roofing and siding. It will look great and it was all her idea.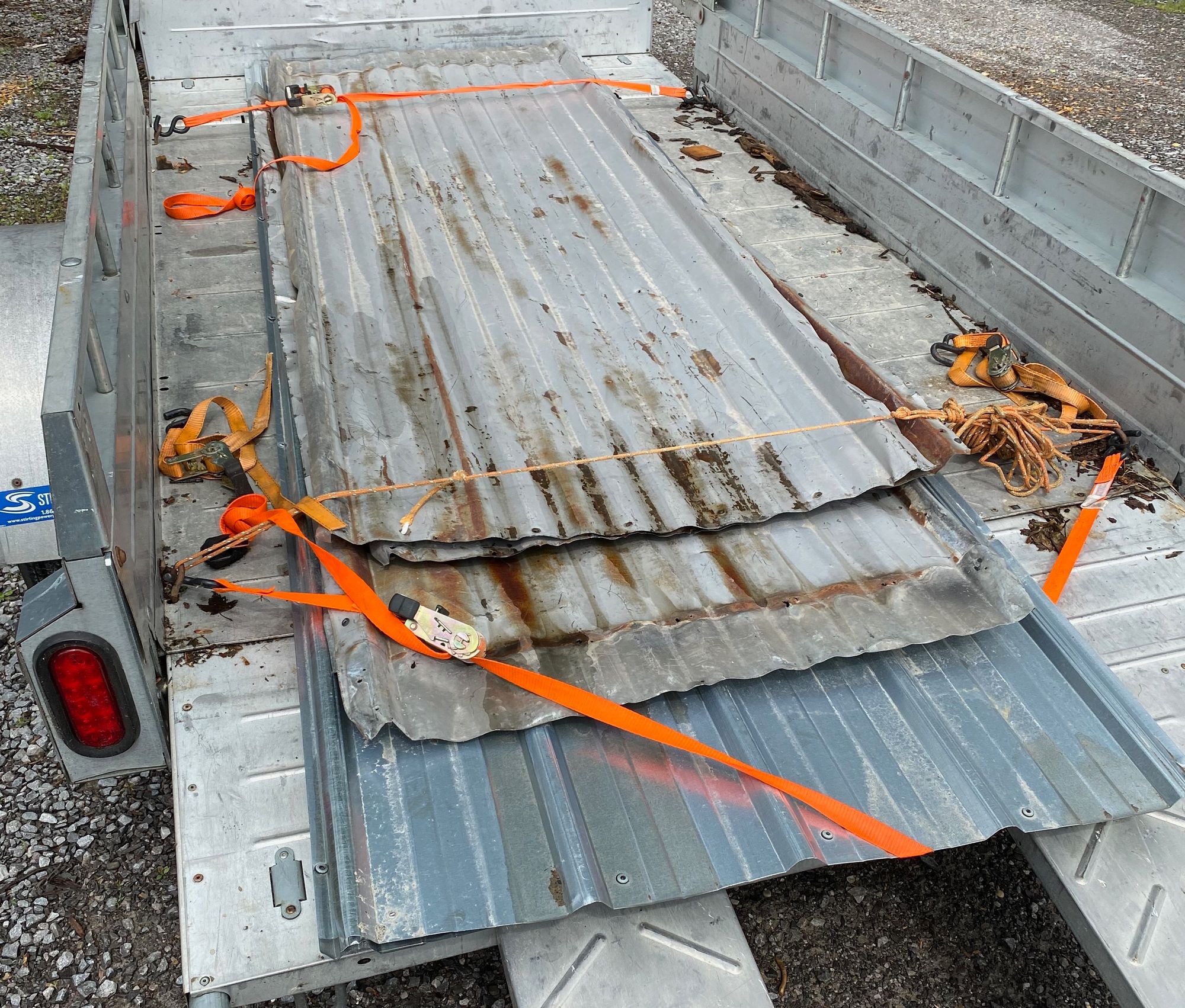 Late one evening after work I got most of the tin roofing up. It's not tin, really, it's galvanized steel, but people still call it that since the days when food cans were made of tin (tin cans aren't tin anymore, either). Crafty farmers hammered shingles out of tin cans and tin roofing sheets followed. Tin was replaced by other materials like aluminum and steel by the end of WWII.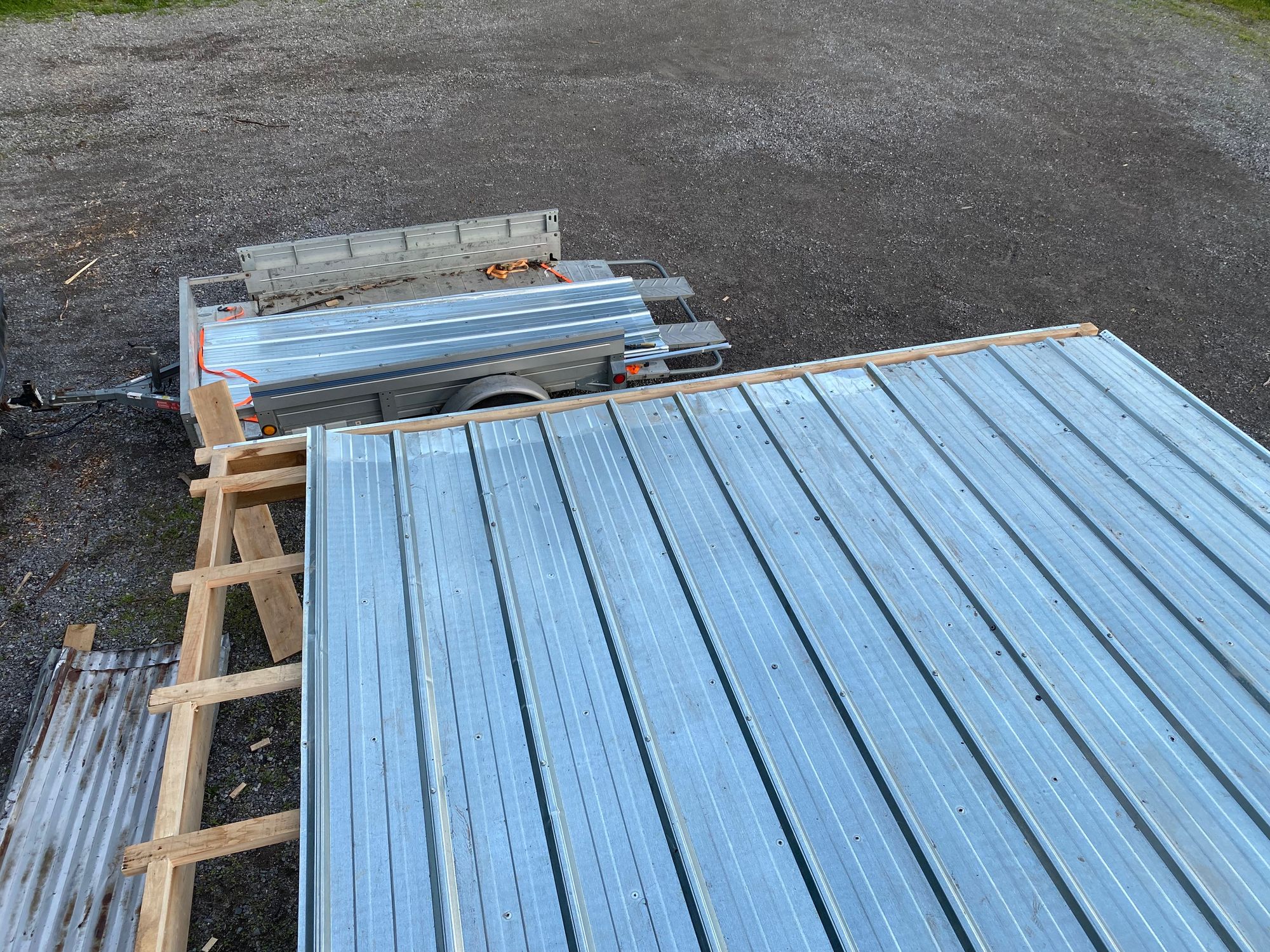 With the roof complete we moved on to the cedar wood siding.
This wood also has a story. We have about ten acres of mature eastern white cedar. A couple years ago we wanted to build a verandah, and I couldn't make myself buy all that wood. There was an adventure to be had! I convinced Louisette that we should buy a used sawmill, harvest and mill the trees, and make the decking ourselves. I didn't mention time to air dry the wood (a year), plane it to thickness, and sand off the mill glaze before staining. We did get that deck built. It only took three years.
With lots of left-overs, we scrounged around our barn and collected enough cedar to make siding for the two ends of the coop. We cut it into shiplap (pretty quick process with two people; four passes on the tablesaw).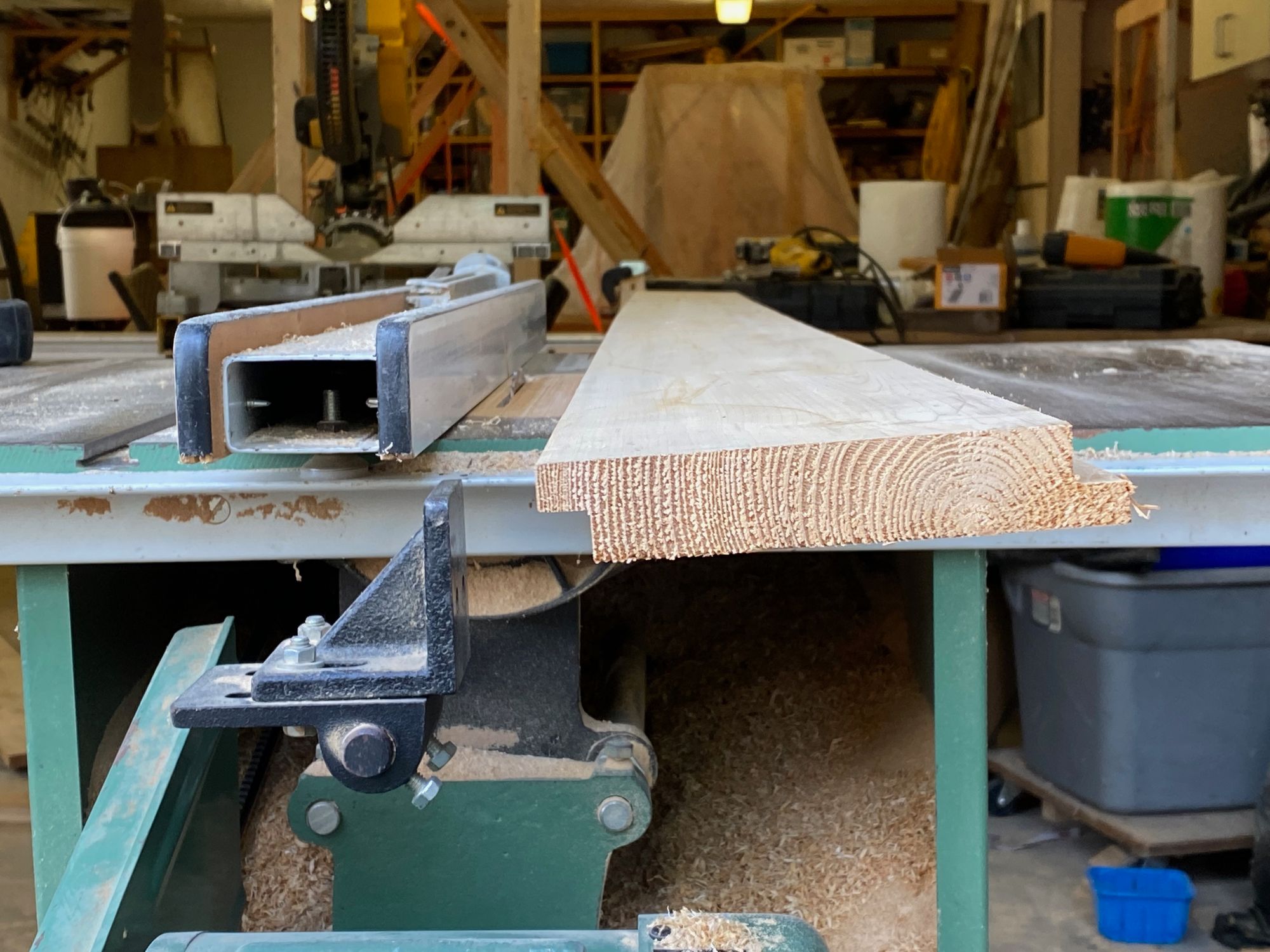 This was 9pm one evening this week, after getting at it at 6am and working my day job in between. We were pretty beat, but no good adventure leaves you rested (or you're doing it wrong)!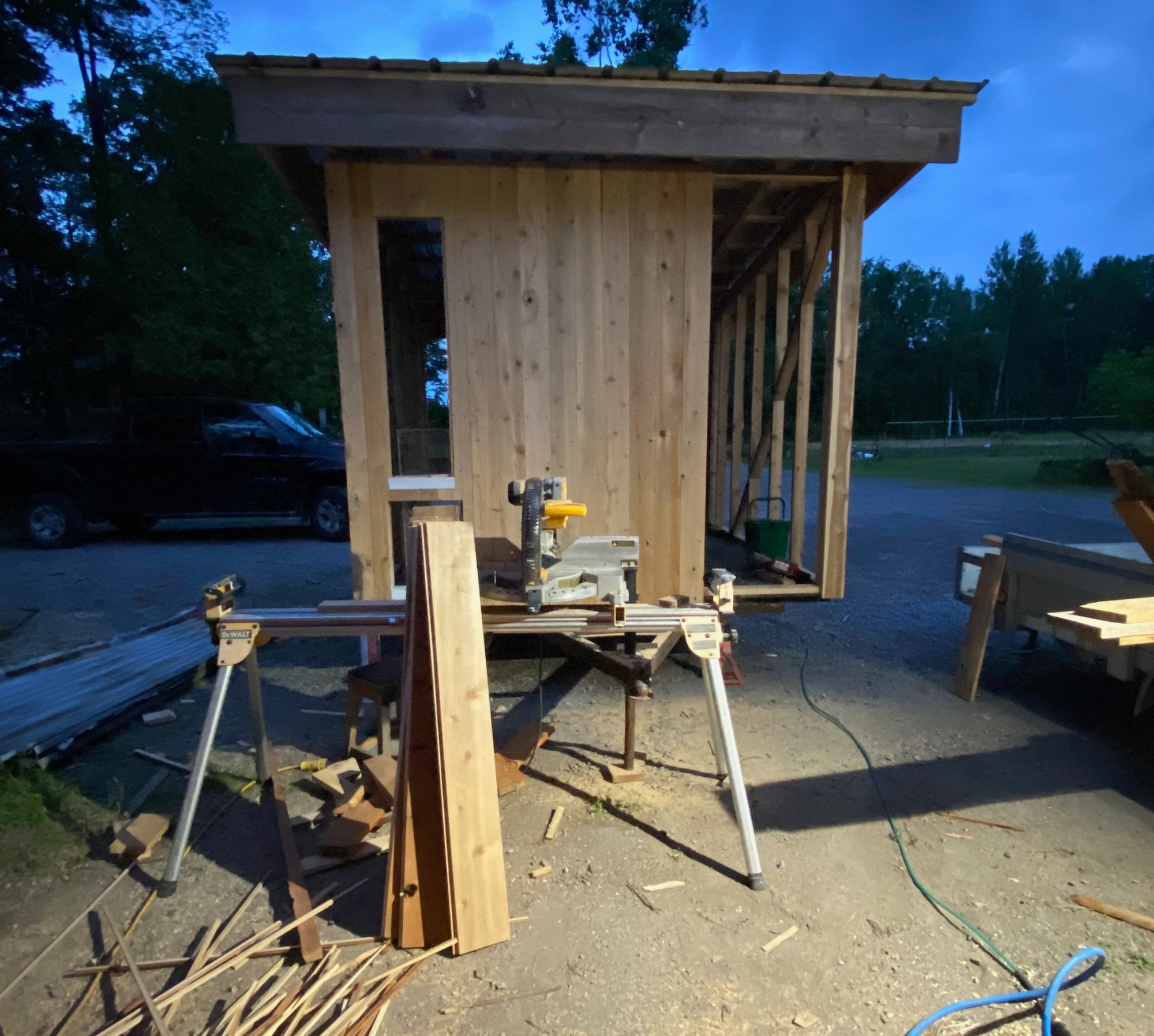 And finally we had all the wood siding on. The back had a mix of deck leftovers; some stained, some not. The corrogated sheets are ready to go on the walls.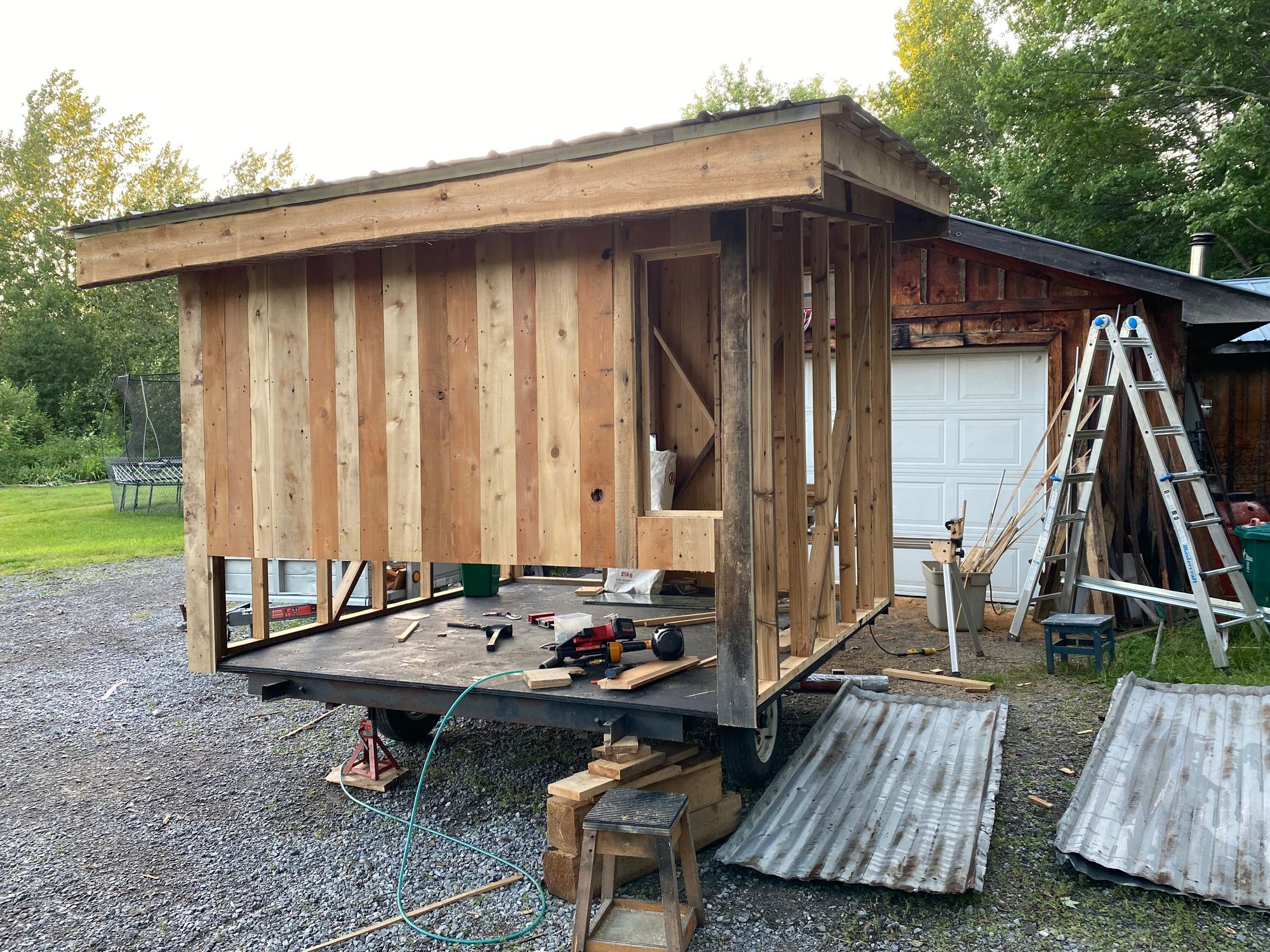 And here we have the finished look. I'll build the clean-out hatch today. We have grown to love the hillbilly chic style. We sorta have to.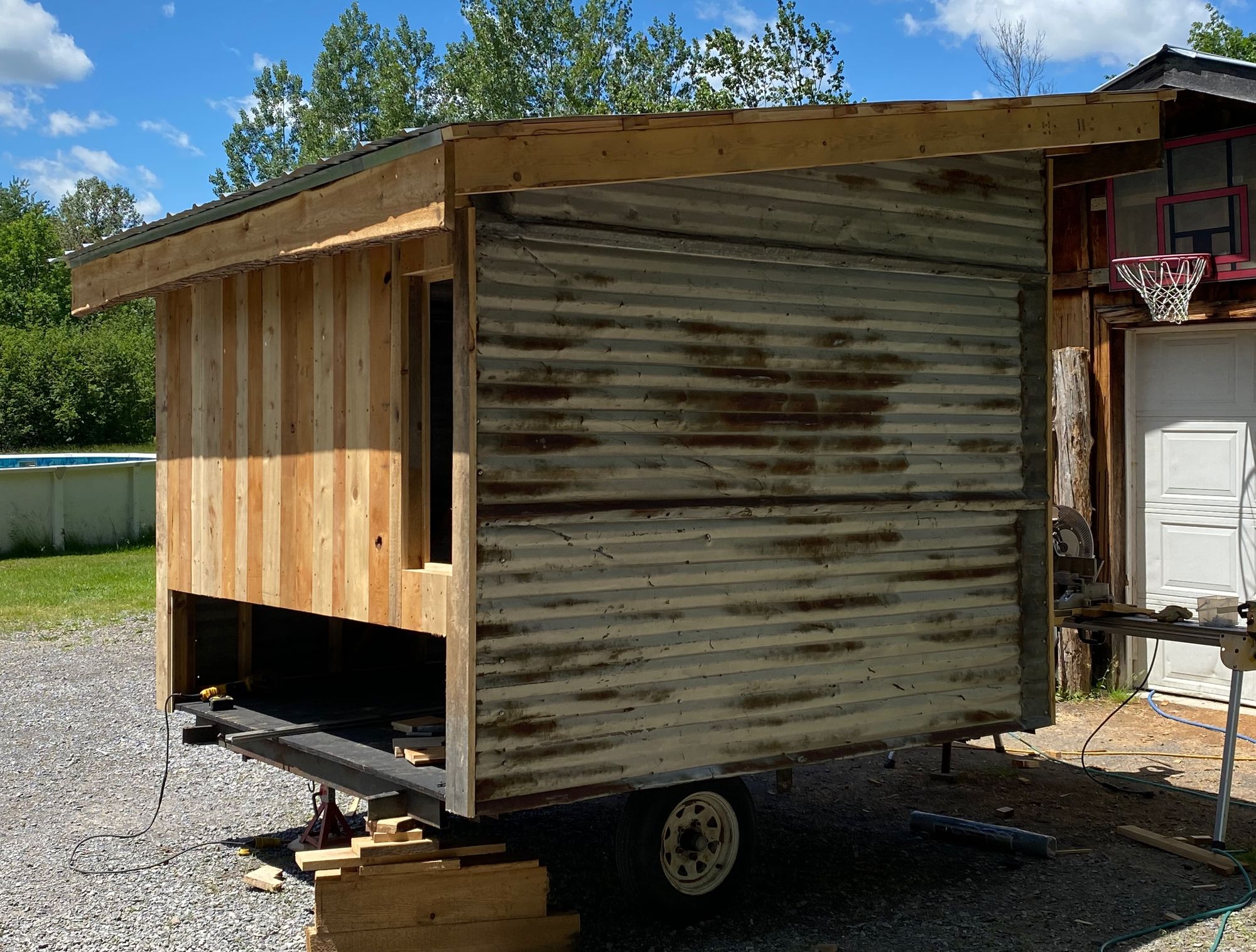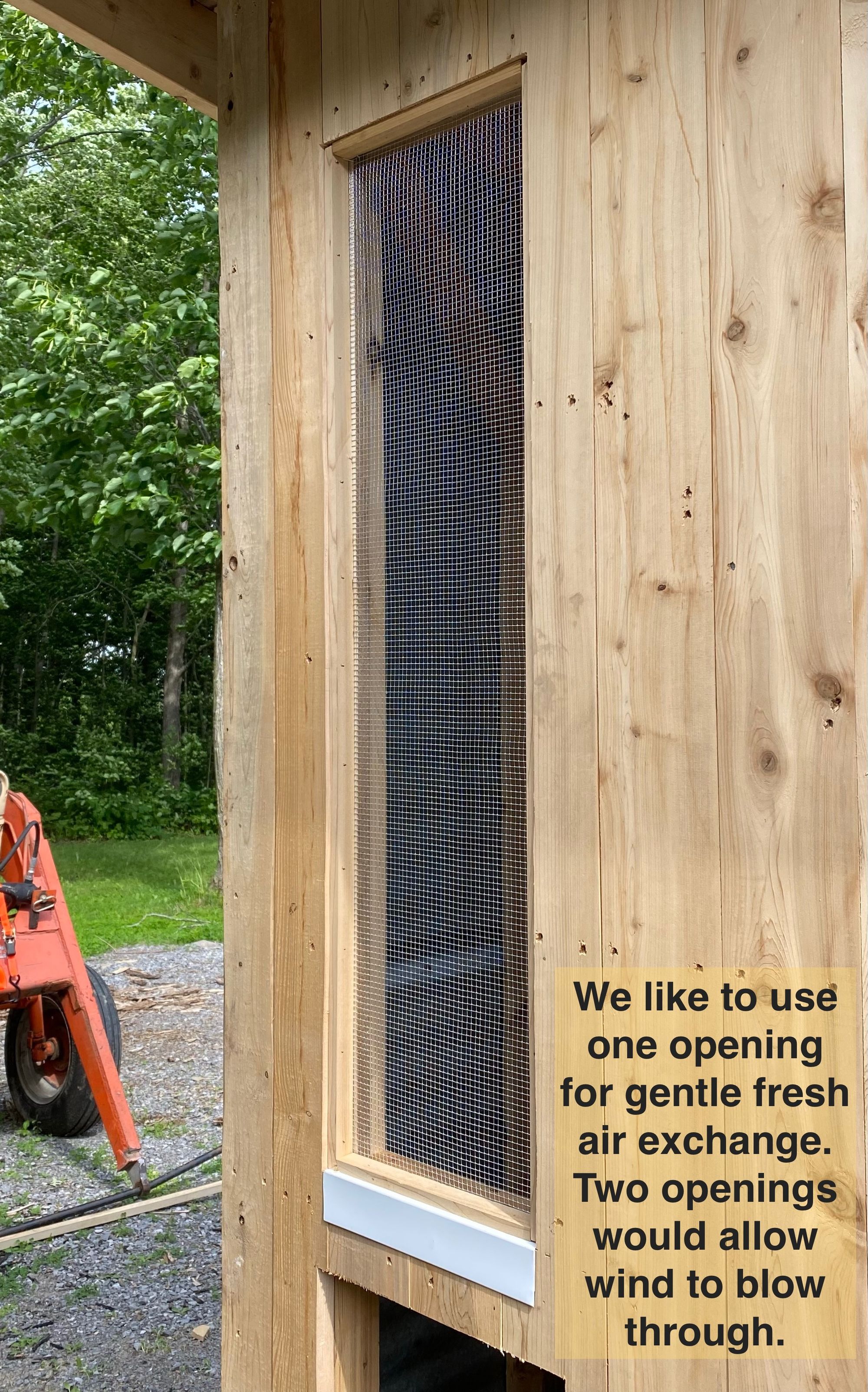 What about the birds?
Right, the birds. Well, they're growing like crazy. In Adventure Farming, I shared some pics of the cute little chicks that arrived in late May and early June. Now, in the latter half of June, they're out-growing their brooders and need more space.  Here are a couple Then & Now pics for you...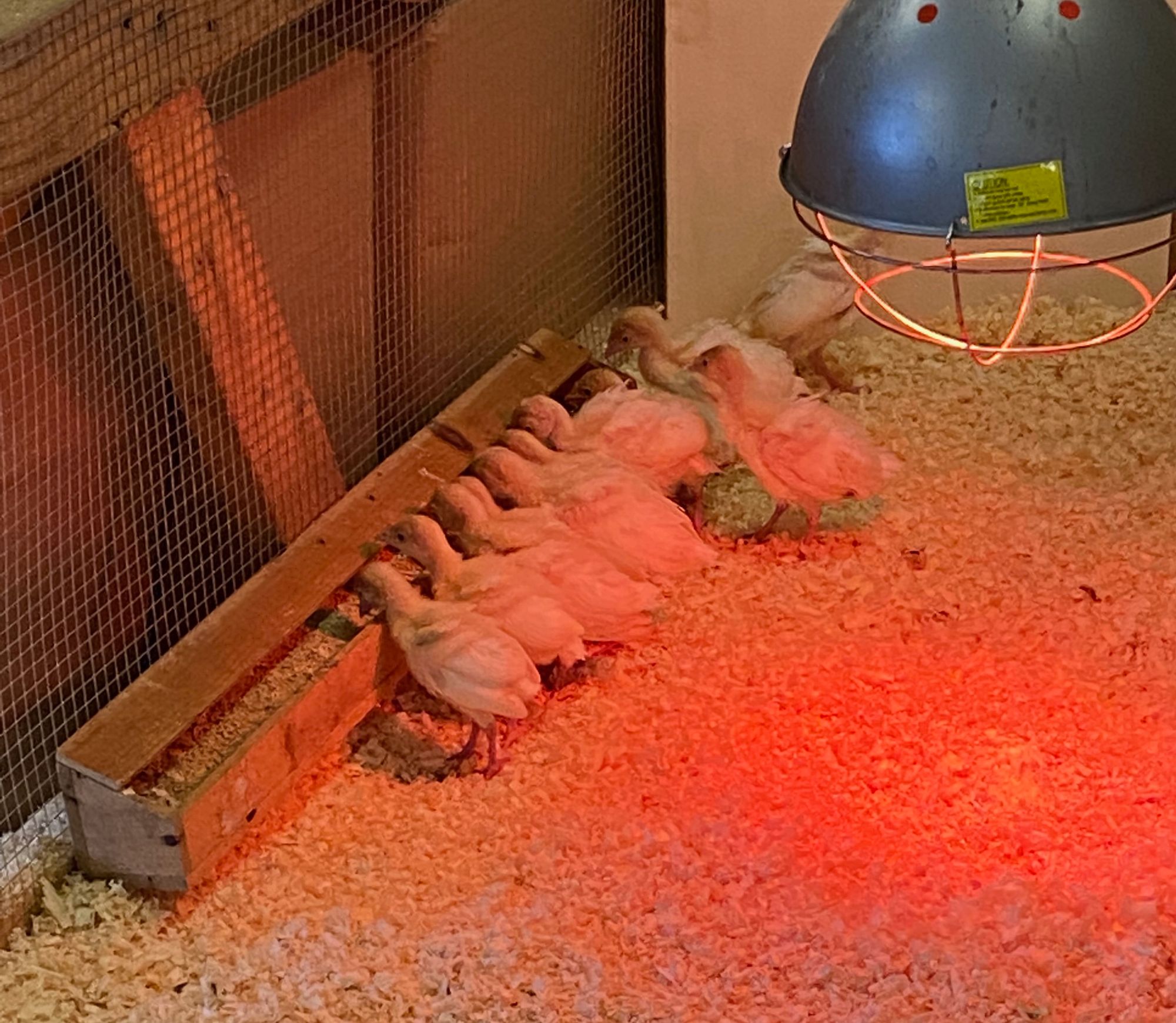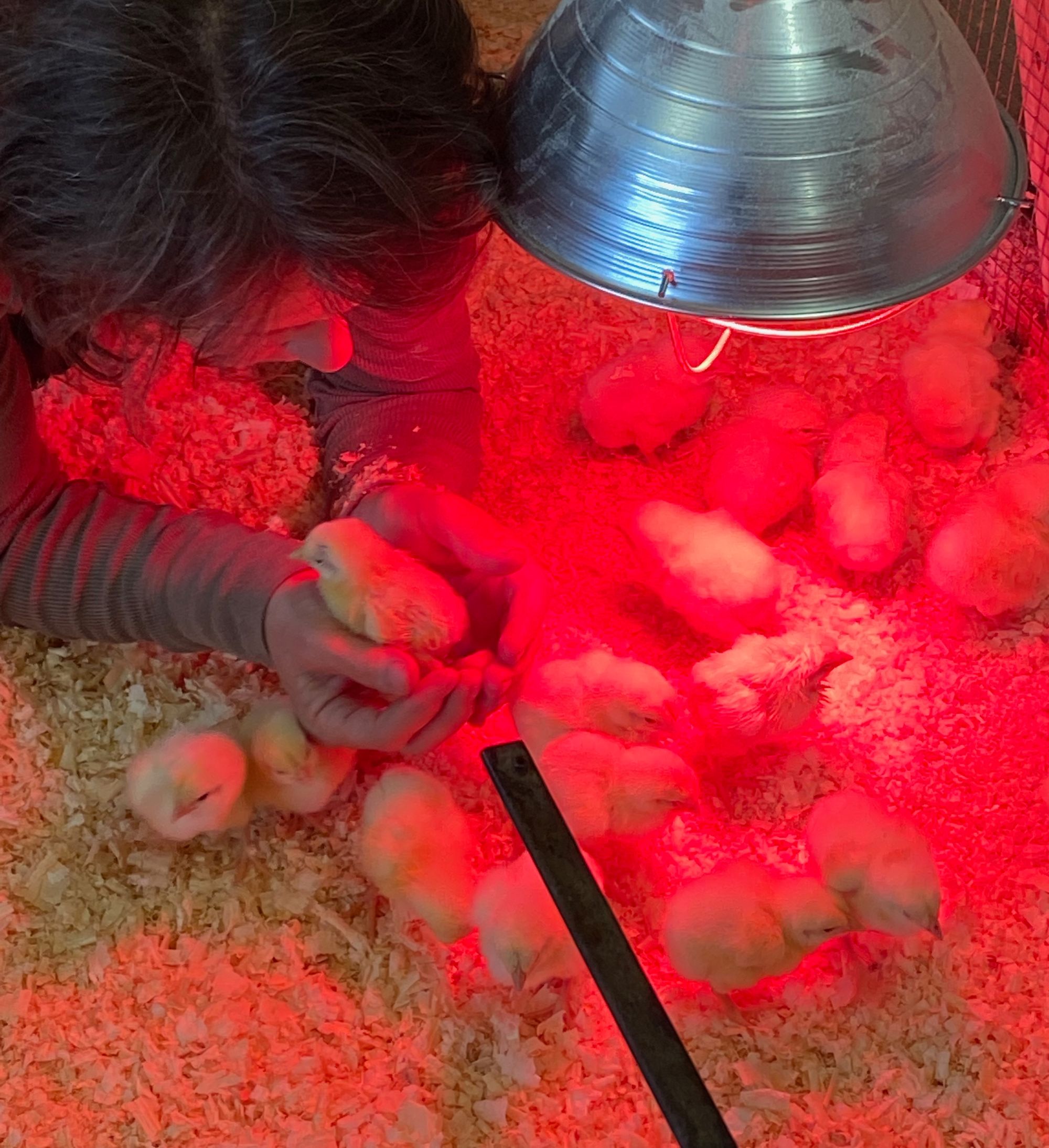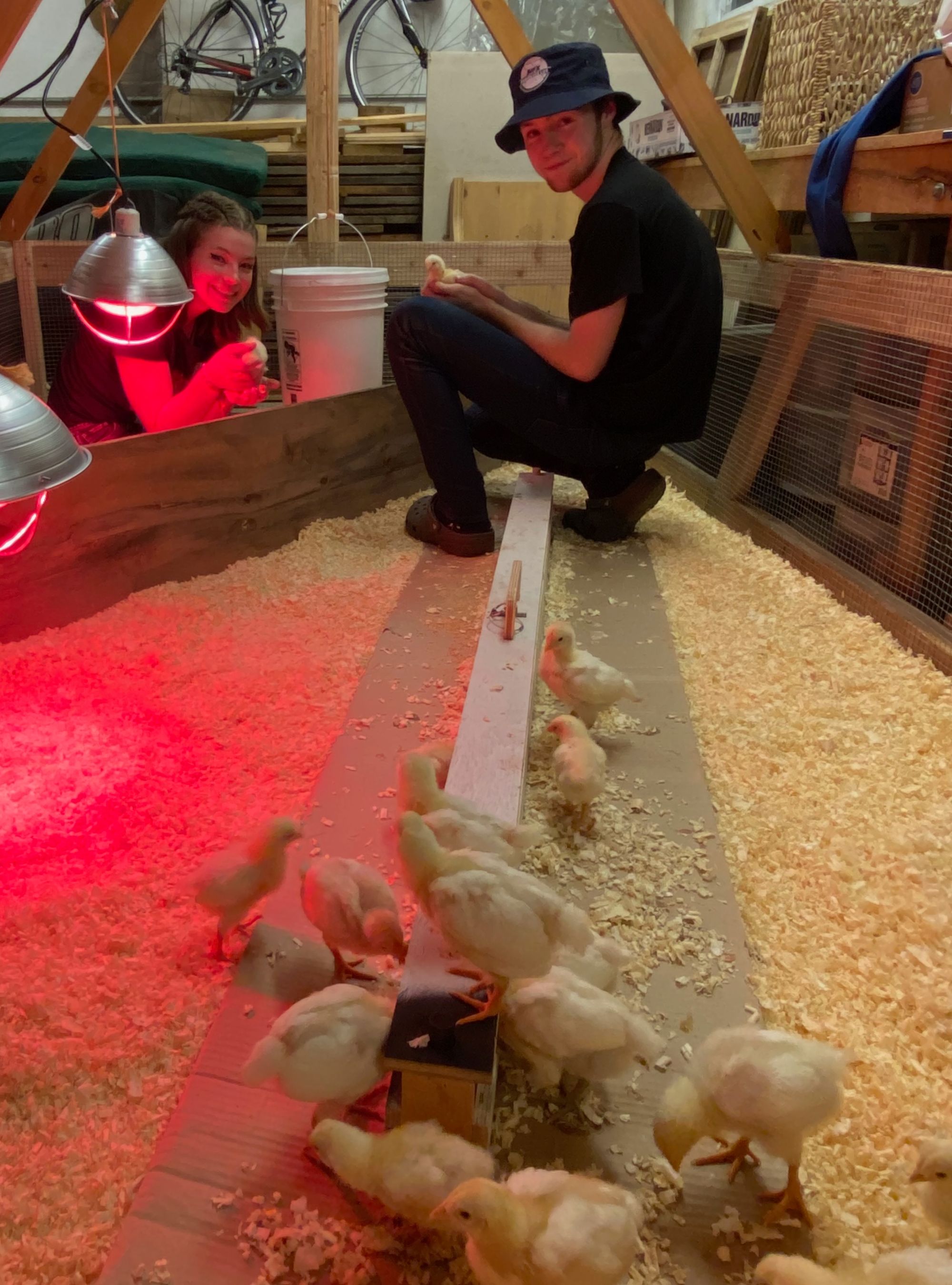 ---
Thanks for reading.  Send me an email anytime. You can peruse other musings of this wannabe farmer from the homepage, or click on my picture, below.